At Casa Uno summer lasts from March – October (based on UK Equivalent temperatures)
The weather in our region of Spain is invariably dry. However it would be wrong to think that the sun is always blazing – although it is for a lot of the time !! For those seeking the sun, then April through to October will satisfy most people. However the other months of the year, have been known to provide some very pleasant days and New Years Day sunbathing and Valentine's BBQs on the terrace are very common. The autumn and winter months can still be very hot, but may be best suited to those who are looking to see the sights or wander the narrow streets of Seville and Cordoba.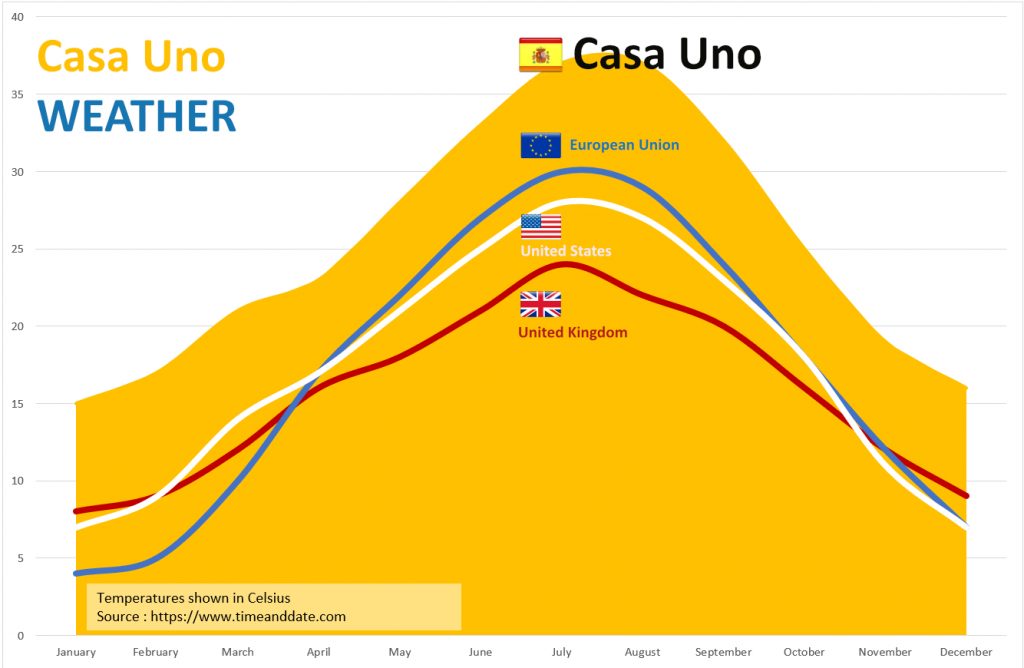 The Chart above shows the average annual temperatures for the Córdoba region of Spain. Casa Uno is situated to the west of Córdoba just a few kilometres from the border with Seville province.
The area boasts one of the warmest and sunniest climates in Europe. The temperature in this part of Spain is usually quite pleasant, even in the winter months. It is not uncommon to be able to sunbathe in December – we have !!
It is unusual for the temperature to fall below 10° C (which is quite pleasant). Between June and August it is very rare to have a rainy day.
If you are looking to avoid rain, then November to early December are best avoided. However, this is an excellent time for those interested in seeing the sights of Andalucía, without the impact of the energy draining sun.
Córdoba is in summer the hottest city in Spain as well as Europe, and often even more so than the nearby city of Seville.
The UK temperature comparison is based on average temperatures in London. As you will see, July can be the warmest month in the UK reaching 24 °C / 75 °F. However these temperatures are achieved at Casa Uno from April to October. However unlike the great British summer you won't get completely washed out with rain. It is also worth remembering that the very pleasant spring days experienced in the UK are also realised at Casa Uno. Shorts and tee-shirts are possible in December, although you may experience some rain.
The temperature guides for the European Union and the USA are based on Leon in France and New York respectively.
The spring and fall months of April, May, June, September, October and November are the best to visit southern Spain cities such as Sevilla, Granada, Cordoba or Jaen. Many people suggest that from mid April to mid June and mid September to mid November are the best months to visit the region if your primary objective is sightseeing.
Hottest month in Córdoba: August – average 28°C/82°F
Coldest month: January – average 10°C/49°F
Most rainfall: November – 100mm of rain
Your perfect base to explore Andalucia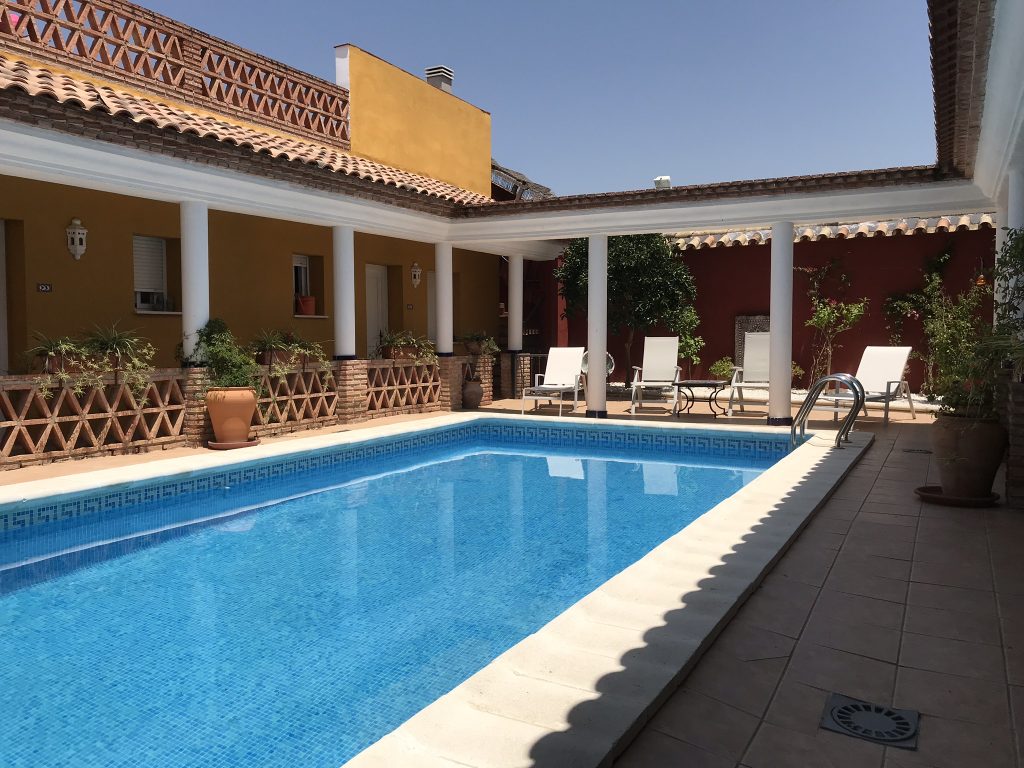 Casa Uno is a beautiful private holiday home situated in a quiet hilltop village. It is ideally suited to visit Seville, Cordoba and other local historic towns and villages. We even have the Game of Thrones  'Highgarden' only a short drive away.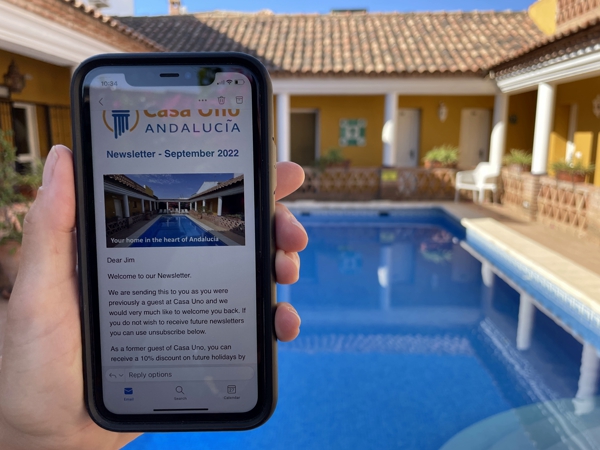 Use the form below and start receiving information on : 
House Updates
Early Notice of Special Rates
Local News
Events and Ferias
and much more . . .all delivered direct to your device.
Prices From :
These prices are indicative. The full cost of your holiday will be confirmed. Please use the 'Enquire' option on the Availability Calendar.
January to March

- €800

Easter

- €1,000

April to May

- €1,000

June

- €1,200

July to August

- €1,700

September

- €1,200

Oct to December

- €800

Xmas & NYear

- €1,000