What our customers say about their time at Casa Uno
We hope you find the following feedback from our customers helpful. If you require any information about the house, please contact us at  info@casa-uno-spain.com
Perfect to spend a few days with family or friends
The accommodation is nice and pleasant, it totally fits the description of the ad. Perfect to spend a few days with family or friends. The spaces are wide and comfortable
M Santiago - Spain
25th August 2020
We enjoyed Casa Uno immensely and had a really great time there
We enjoyed Casa Uno immensely and had a really great time there. The house was sparkling clean when we arrived, the welcome pack was really appreciated and the folder with instructions that we found at the house was really helpful. The kitchen was well equipped and the bedrooms were very
…
comfortable. We loved the pool and the barbeque and enjoyed the upstairs lounge area every night. We had a great time at the house and were pleasantly surprised by how nice and welcoming the village is. I also very much appreciated your help with our questions and your quick reaction with the minor hot water issue we had. We did actually discuss the possibility of coming back some other time. It has really been a pleasure to stay at Casa Uno
Read more "We enjoyed Casa Uno immensely and had a really great time there"
ME Gil
23rd July 2020
Well located to visit the main sites of Andalusia
The house is ideal for a large family, well located to visit the main sites of Andalusia The swimming pool is very pleasant We had an excellent holiday.
Mr Guillaume A - France
23rd August 2021
It is a wonderful place and we felt like ancient Romans living in a villa with an atrium
We indeed very much enjoyed our stay in Casa Uno. It is a wonderful place and we felt like ancient Romans living in a villa with an atrium. The village is very quiet.
The house is extremely well equipped, and in particular the kitchen: you rarely find so many
…
cooking utensils in a holiday home. The house was also very clean. The aircon in all rooms was very useful with this kind of weather… You were so kind to open for us the room with the washing machine, but it may be useful to have such machine available for every guest or otherwise to mention explicitly in advance that there is no such machine available.  NOTE : A washing Machine and Dryer is now available I very much appreciated your quick reactions to my messages. Moreover, as I made a reservation for the house 2 years ago, I think the price has in the meantime gone up, but you did not ask for an extra payment, so thank you very much. We also appreciated the drinks and the cheese in the refrigerator when we arrived!
Read more "It is a wonderful place and we felt like ancient Romans living in a villa with an atrium"
J. Boncquet - France
17th June 2022
It is idyllic!
We had a truly memorable holiday at Casa Uno; it is idyllic! We found everything to be spotlessly clean, with excellent facilities. I can't think of an extra thing we needed – I was particularly grateful for the cleaning items/rubbish bags etc which meant we did not need to shop
…
for these things. We genuinely cannot think of one thing to change (we talked about it for ages and decided that if we had to try so hard to come up with something, maybe the answer is 'nothing').  All the team were great. We particularly liked the upstairs terrace in the evening- the furniture and space is tasteful and well-appointed. And the pool is unforgettable – the highlight for everyone. Escaping to air conditioning when it was 40 degrees outside was a huge plus too….
Mr and Mrs Flower - UK
21st August 2019
Wow ! – we spent a dream week
What can I say about this house…for those who go WOW ! when they see the photo of the ad the rest goes hand in hand. A house where it is good to stay, everything is practical and comfortable. nothing is missing and the decoration is beautiful and well done.
…
its central location allows you to reach the big cities around. we spent a dream week
M Saint-Martin - France
17th July 2022
The configuration of the house is perfect to accommodate 4 couples
Our stay went very well, we are delighted with this week with friends.  Casa Uno is very well located very close to a motorway entrance and only 1/2 hour from Cordoba or 1 hour from Seville, perfect!  The configuration of the house is perfect to accommodate 4 couples, to meet
…
for convivial moments on the various terraces or around the swimming pool, while keeping its privacy thanks to the bedrooms and independent bathroom / WC Casa Uno is superb with its colors  lively, very well equipped and maintained, the central swimming pool and the upstairs terrace / barbecue are real assets💛 Cathy the owner (despite the distance) is very attentive from the moment you book and makes sure that everything goes smoothly.  better.  His on-site team is very responsive to resolve any small issues encountered.  The welcome basket (drinks, food) prepared on our arrival is a very nice touch!  Thank you for staying at casa Uno which will remain a highlight of our trip to Andalusia.
Read more "The configuration of the house is perfect to accommodate 4 couples"
S Dilas - France
21st October 2021
At any time of the day, you can enjoy the large central pool
This Andalusian house, in the heart of a village, located in a very quiet area, deserves 5 stars. At 20 min from Cordoba, 1h15 from Seville, the typical architecture of the village and the house with its central swimming pool give a lot of charm to the location. At any
…
time of the day, you can enjoy the large central pool to refresh yourself during the day or for your midnight swims. The house is perfectly equipped, the bedding is of quality. Wifi everywhere, even on the windy terrace in the evening. Efficient air conditioning in all rooms and bedrooms. Perfect cleanliness. Swimming pool perfectly maintained by the team. In short, a superb house with beautiful authentic features. We will do everything to come back. Thank you ,
Read more "At any time of the day, you can enjoy the large central pool"
S Le Furaut - France
5th September 2020
A Little Taste of Heaven
I stayed in this beautiful villa in May 2019. Everything about it was perfect. The beds were comfortable and the rooms tastefully decorated. We swam. We dined al fresco and we drank fresh orange juice from oranges picked fresh from the tree. The villa is within the magic triangle of
…
Andalucía's ancient Moorish cities – Córdoba, Seville, Granada. And although situated in a peaceful traditional Andalusian village, the Spanish motorway system is only 3km away. We did find some people who spoke English but I'd recommend having a phase book to hand.I thoroughly enjoyed my stay here from start to finish. It was a little taste of heaven. Highly recommended.
Rhoda - Essex UK
15th May 2009
The villa was beautiful, we did not want for anything
We all had a lovely time at Casa Uno, it was even better than we'd hoped, my parents loved it all, and it was great to see them in the pool. The villa was beautiful, I have never seen such a well-stocked kitchen for utensils, crockery and glassware – we
…
did not want for anything.  Even the plastic 'glasses' for by the pool were a lovely touch, I think we used them most of the time.  The lounge was not hugely used but was comfortable and cool when it was.  The outside space was gorgeous.  The pool area has its own little eco-system, the temperature can be cool outside the villa, but it never changes by the pool; and the roof terrace was perfect in the evenings – just a little too warm in the day, but when it's 42 degrees, anywhere outside can feel a little too much.  The rooms were perfect for us all.  It was so nice not having to share bathrooms, and we never had any problems with water supply, hot or cold. The touches of colour throughout the rooms, with the soft furnishings, pictures and other little touches set them off perfectly.  They felt cool but welcoming beside the warmth of the sun, and it just worked! I really cannot think of anything that needs changing in the villa.  Along with a fully stocked kitchen, the towels, the pool furniture, there were books to read, an English/Spanish dictionary, and of course, the 'house manual' – all well used, alongside all the information we had taken with us.  We couldn't have asked for anymore. The local bar and shop were well used by us all, everyone was so welcoming and friendly – the food was nice and we ate there a number of times, and stopped for a drink on quite a few occasions too!
Read more "The villa was beautiful, we did not want for anything"
Mrs A Ware - UK
31st August 2019
Beyond Our Expectations
Casa Uno was beyond our expectations. Smart, clean and very well equipped. We were sad to leave. Joanna was first point of contact and she was brilliant from beginning to the end. Maribel and Lolo were an absolute pleasure , despite going through a bad time, they were extremely attentive
…
and very professional.
JU
9th July 2019
It's like you're in your own home
The villa is great. Thanks to the Casa Uno Team  who take care of everything in perfect condition and help you in any way possible, it's like you're in your own home
Angel Pumar - Spain
10th August 2020
Great !
A fantastic house. Perfect to get away from it all. Great.
Marco - Spain
24th September 2022
We are already thinking of returning to Casa Uno
We enjoyed our stay very much. We felt very well looked after.  The house is excellently equipped. We are already thinking of returning to Casa Uno again.
Marcus G
23rd September 2022
We had a great time at the house
The house was sparkling clean when we arrived, the welcome pack was really appreciated and the folder with instructions that we found at the house was really helpful. The kitchen was well equipped and the bedrooms were very comfortable. We loved the pool and the barbeque and enjoyed the upstairs
…
lounge area every night. We had a great time at the house and were pleasantly surprised by how nice and welcoming the village is. I also very much appreciated your help with our questions and your quick reaction with the minor hot water issue we had.
Mr and Mrs Sanchez - Madrid
9th July 2020
The location is perfect
Highly recommended. The location is perfect for disconnecting for a few days and the house is spectacular. Cathy's hospitality was [excellent] from the very beginning. I only have good words
Ignacio Gonzalez - Spain
29th July 2020
Adios for now !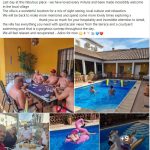 Last day at this fabulous place – we have loved every minute and been made incredibly welcome in the local village The villa is a wonderful location for a mix of sight-seeing, local culture and relaxation. We will be back to make more memories and spend some more lovely times
…
exploring x Thank you so much for your hospitality and incredible attention to detail, the villa has everything you need with spectacular views from the terrace and a courtyard swimming pool that is a gorgeous suntrap throughout the day. We all feel relaxed and recuperated – Adios for now !
Mr & Mrs Burgess - UK
24th September 2022
We had a great stay in your very nice house
We had a great stay in your very nice house. We really liked the decor, the furniture is of high quality and the posters of the young woman in several colours are a very good idea. The terrace is very pleasant in the evening it is windy. We were welcomed
…
by the team who are friendly Thank you for the tourist guides that you send us in advance, it's practical and quite rare in rentals As far as the kitchen is concerned, we appreciated that there was a lot of crockery and of all sizes salad bowls cutting boards knives that cut.
Rien Laurence - France
24th September 2022
The testimonials on this page have been provided by paying guests at Casa Uno. We never publish information in a way that the guest can be identified but copies of all testimonials are held on file and can be produced on request to appropriate authorities. Testimonials may have been edited, abridged or revised for data protection purposes and to benefit prospective customers.
Your perfect base to explore Andalucia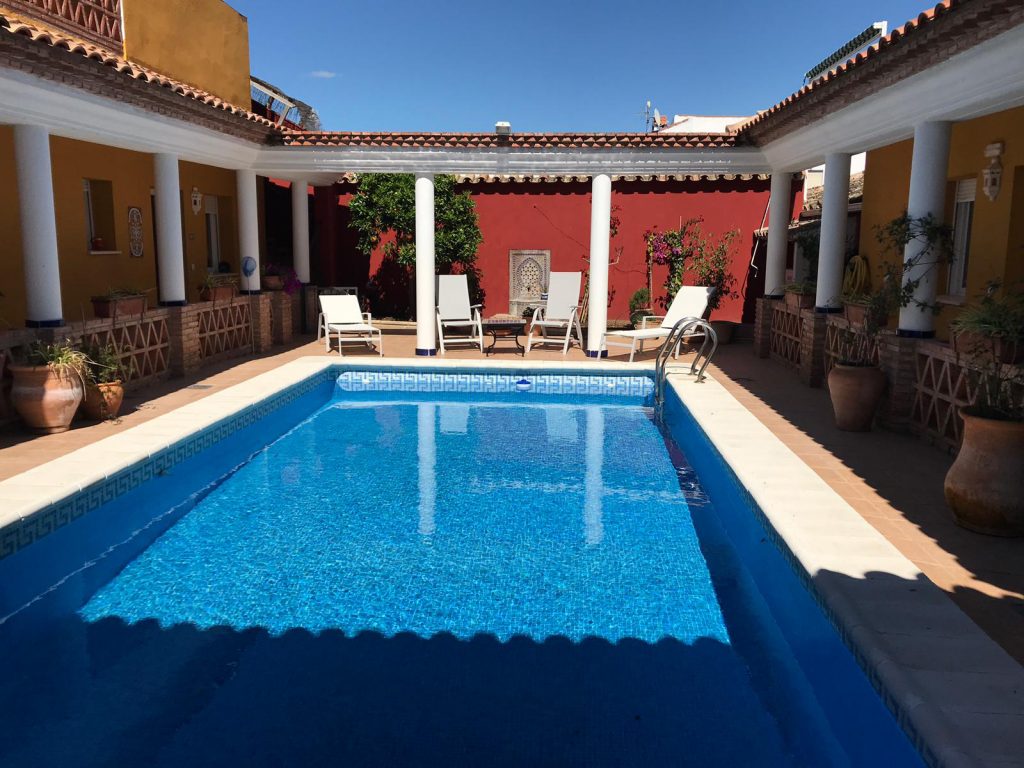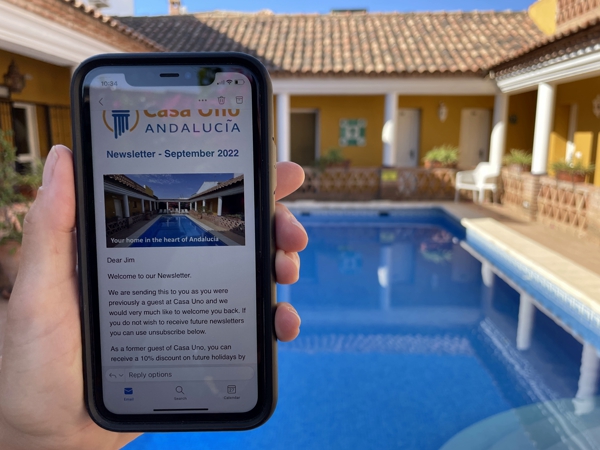 Use the form below and start receiving information on : 
House Updates
Early Notice of Special Rates
Local News
Events and Ferias
and much more . . .all delivered direct to your device.
Prices From :
These prices are indicative. The full cost of your holiday will be confirmed. Please use the 'Enquire' option on the Availability Calendar.
January to March

- €800

Easter

- €1,000

April to May

- €1,000

June

- €1,200

July to August

- €1,700

September

- €1,200

Oct to December

- €800

Xmas & NYear

- €1,000